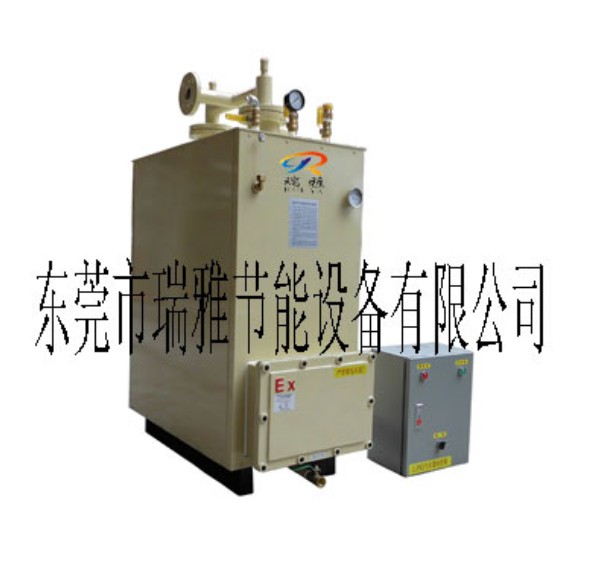 Water bath gasifier
Product model: RY300KG-500KG
Product introduction: hotels, restaurants, factories, school canteens, hardware, painting and smelting, metal cutting, heat treatment, forging, ceramic kiln, heating, heating in far red places, baking paint, spraying lines, glass production, bulb factories, hotels, Gas supply, centralized gas supply for residents of gas gathering stations, etc.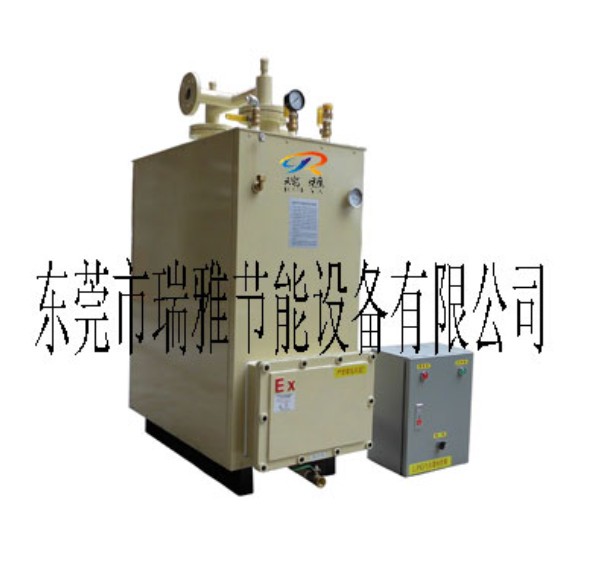 I. Features of water bath gasifier:
1. Ruiya electric heating square floor type gasifier, gasification energy from 20kg / h-500kg / h, it is light, easy to operate, convenient maintenance, small working environment area, easy installation, water bath gasifier adapt Used in hotels, restaurants, restaurants, kitchen gas and small centralized gas units.
2. Electric control and electric heating adopt explosion-proof design.
3. The gasifier process structure is sturdy and durable, and has anti-corrosion performance.
4. Float valve device can prevent liquid from seeping out through the pipeline.
5. The safety pressure relief valve can automatically discharge the overpressure gas and then close it automatically.
6. Two-stage electronic temperature controller, automatic adjustment of water temperature from 60 ℃ -70 ℃, stable air supply.
7. In the process of use by ordinary users, there are two situations: one is a natural gasification cylinder; the other is a forced gasification cylinder. Natural gasification refers to the process by which the liquid liquefied petroleum in a steel cylinder depends on its sensible heat and absorbs the external environmental heat and gas. Forced gasification is the gasification of liquefied petroleum gas by an artificial method (installation of a gasifier). Natural gasification is easily affected by the external temperature and dosage. In the process of use, there is insufficient firepower, unstable pressure, frozen water in the cylinder, and exhausted gas. It has been proved in practical applications that the residual liquid volume of naturally gasified steel cylinders generally reaches 10-30%, and the installation of a gasifier can completely solve the above problems.
Technical characteristics of water bath gasifier:
1. Design pressure: 2.7MPa (27kg / cm2)
2. Hydraulic test pressure: 3.3MPa (33kg / cm2)
3. Airtight test pressure: 2.7MPa (27kg / cm2)
4. Safety valve opening pressure: 1.76MPa (17.6kg / cm2)
5. Working temperature: 50 ℃ -80 ℃
Third, the use of gasifiers:
1. Piping: Carefully read the text on the gasifier's body, and check whether the liquid inlet and gas outlet are connected to the corresponding pipes.
2. Water injection: Add pure distilled water or pure water without impurities to the water injection place marked on the furnace body of the water bath gasifier until the overflow pipe at the bottom of the furnace overflows.
3. Power supply: 220V / 380V power supply.
Water bath gasifier installation dimensions technical parameters
| | | | | | | | | | |
| --- | --- | --- | --- | --- | --- | --- | --- | --- | --- |
| specification | Power | Voltage | length | width | height | Entrance to the night | Air outlet | Working pressure | Installation method |
| 20kg / h | 3KW | 220V | 400 | 260 | 660 | DN15 | DN15 | 1.76MPa | Wall-mounted |
| 30kg / h | 3KW | 220V | 430 | 300 | 780 | DN15 | DN15 | 1.76MPa | Wall-mounted |
| 50kg / h | 5KW | 380V | 520 | 340 | 820 | DN15 | DN15 | 1.76MPa | Wall-mounted |
| 50kg / h | 8KW | 380V | 560 | 360 | 980 | DN20 | DN20 | 1.76MPa | Floor-standing |
| 100kg / h | 15KW | 380V | 640 | 390 | 1160 | DN25 | DN25 | 1.76MPa | Floor-standing |
| 150kg / h | 20KW | 380V | 750 | 420 | 1230 | DN25 | DN25 | 1.76MPa | Floor-standing |
| 200kg / h | 27KW | 380V | 800 | 470 | 1350 | DN32 | DN32 | 1.76MPa | Floor-standing |
| 300kg / h | 36KW | 380V | 950 | 480 | 1400 | DN40 | DN40 | 1.76MPa | Floor-standing |
| 400kg / h | 40KW | 380V | 950 | 480 | 1400 | DN40 | DN40 | 1.76MPa | Floor-standing |
| 500kg / h | 54KW | 380V | 1000 | 500 | 1600 | DN40 | DN40 | 1.76MPa | Landing |
Release time: 2017/9/25 0:00:00